REGUPOL sound 12
Impact sound insulation
∆Lw ≥ 31 dB to ∆Lw ≥ 36 dB
The 17 mm thick impact sound insulation material REGUPOL sound 12 has a profiled underside and is the most efficient variant, combining the highest acoustic requirements with outstanding value for money.
REGUPOL sound 12 is an effective, 17 mm thick impact sound insulation layer with a profiled underside and a low dynamic stiffness of ≤ 6 MN/m³ which is used under heavy-duty screeds
Impact sound reduction values of ∆Lw ≥ 31 dB and ∆Lw ≥ 36 dB for 2-layer configuration.
Features
---
CE marking
Impact sound reduction 1-layer ∆Lw ≥ 31 dB
Impact sound reduction 2-layer ∆Lw ≥ 36 dB
Load bearing capacity up to 30 kN/ m²
Compressibility ≤ 2 mm
Technical Specifications
---
Material
PUR elastomer composite
Dimensions
Length: 1000 mm, width: 1200 mm,
thickness: 17 mm
Weight per sheet
max. 6.6 kg
Weight per m²
max. 5.5 kg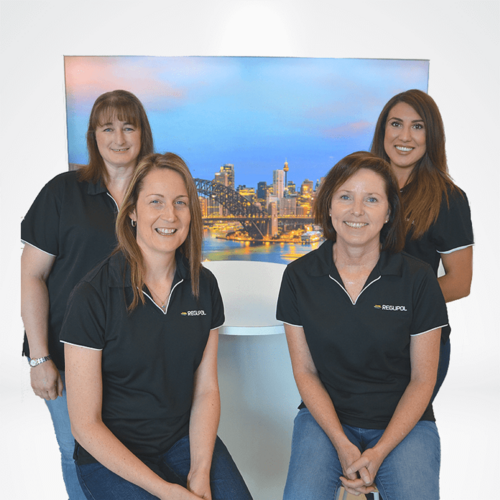 Your contact at REGUPOL
We're here to help.
Acoustic Sales
REGUPOL Australia Pty. Ltd.
Sales Team Australia
REGUPOL – the expert by your side
In REGUPOL, specialists all over the world have an expert partner with many years' experience in impact and airborne sound insulation, that guarantees a premium level of building acoustics, especially when multiple uses are combined within a single building.
With the REGUPOL and REGUFOAM sound range, effective soundproofing solutions can be implemented in urban densification concepts whether it is the construction of new buildings or the renovation of residential and commercial properties.
go back